GENERAL INFORMATION OF VINHOMES TIMES CITY COMPLEX
Being built based on the idea of a modern urban area with the architecture style of Singapore, Vinhomes Times City offers a luxurious living space, a full class of utility, where you and your family can enjoy fully a comfortable and perfect life.
Located in main gateway southeast of Hanoi, far from Hoan Kiem Lake about 4km to the south, near Vinh Tuy Bridge and connected with the western gateway to the city center by freeway system, Vinhomes Times City project has the most prime location in the region.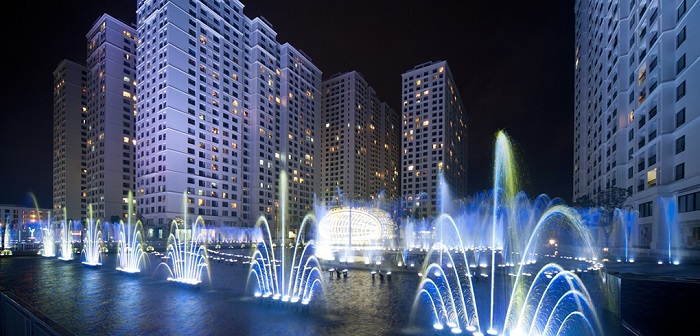 The appearance of Vinhomes Times City with series of utilities is a breath of fresh air, awaken the potential of land in the south of the capital.
This project, also known as "Eco City", is planned in an area of 37 hectares located on Minh Khai streets (458 Minh Khai Street, Hai Ba Trung District, Hanoi). The introduction of Eco City will bring people a living environment with lots of green trees and fresh air. Especially, unique fountain square will provide everybody the feeling of euphoria, mental relaxation after stressful working days of modern life.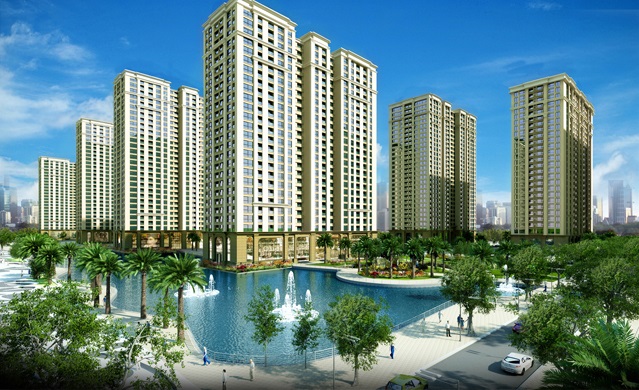 With a total area of up to 364.500sqm, divided into several functional areas including: luxurious apartments; commercial center; huge entertainment zone; food court, the largest aquarium in Hanoi; an indoor skating rink; 5 star hospital, international hotel; Schools, kindergartens with international standards; green parks and over 100,000sqm lake; etc. Times City became an important factor, awaken potential ultilities, bringing your family a youthful, modern and perfect living space.
APARTMENT ARRANGEMENT
Vinhomes Times City is designed with 18 continuous blocks with 24-35 floors which are divided into 2 Phases:
- Phase 1 consists of 11 luxury apartment buildings from T1 to T11 which have been completed and handed over to the resident households.
- Phase 2 is called PARK HILL including 8 apartment buildings from Park 1 to Park 8
Apartments in Times City are designed from 1 to 4 bedrooms in in both classic and modern style. With harmonious combination between architectural style of modern Europe and Asia, apartments in Times city promises to become a model urban area.
UTILITIES
- Vinschool with international standard
- Vinmec hospital
- Club activities
- Professional sport and fitness centre, swimming pool
- Green space and landscaped garden in buildings
- Playgrounds for children
- Camera
- Back-up generator
- Schools from Preschool to Highschool level.
- 24/24 hour security
- Basements
- Commercial centre
And many other ultilities to provide the best modern life for residents in Vinhomes Times City